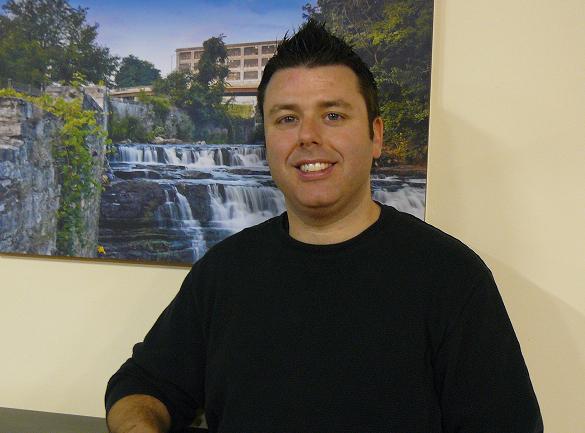 David Rossi
,
Music Director
David Rossi is only the sixth director of the chorus in its 75 years of existence, succeeding John H. Nethaway, who retired after 30 years of service.
Besides his teaching experiences, Rossi has been music director of the Choraliers of St. Clare's in Schenectady since 2004 and of the Clifton Park Community Chorus the past year. He is also choir director and organist at Our Lady of Mount Carmel and Christ the King Church, a position he has held since 2003.
Rossi is currently teaching in the Schenectady City Schools. His teaching career has included stints at Germantown, Notre Dame-Bishop Gibbons High School in Schenectady and St. Brigid's Regional Catholic School. He also served as a substitute teacher at Sidney Central for several years.
Among his other conducting experience was directing the First Congregational Church of Greene choir, where he also led a three-octave bell choir, and the Tri-Town Ecumenical Choir.
Rossi is a graduate of Colonie Central High School and Hartwick College, where he sang with the Hartwick College Choir and the Hartwick Chamber Choir. He has also sung with the Catskill Choral Society.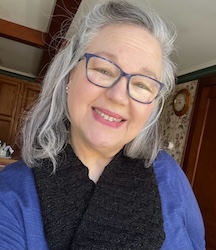 Luanne Hawk
,
Accompanist
Luanne Hawk grew up in Pennsylvania and earned her B.M. in Piano from Westminster Choir College and her M.M. in Voice from the University of South Florida. Her teaching career as a college music instructor covered subjects including piano, voice, theory, music history and ensembles. She also has held the position of high school choral music director, and a church musician as pianist and vocalist. Her performing career included musical theater, vocal soloist, recitalist, professional vocal groups, and accompanist. Throughout, she has kept her first loves, studio teaching and collaborative piano, and she currently has a piano and voice studio in Glenville, New York. Her favorite high school musical experience outside of school was singing in the Williamsport Civic Chorus, and she is thrilled to join the Mohawk Valley Chorus.
Officers
President:

Charles Snyder

Vice President:

Sharon Bellamy

Secretary:

Linda Meola

Treasurer:

Wayne Brule
Board of Directors
Melissa Bedell
Amanda Grab
Donald Haines
Virginia Hunphrey
Mary Ann Metz
Bonnie Peck
Cathy Roberts
Mary Semczuk

Mohawk Valley Chamber Ensembles
Directed by Stephanie Podolec, the ensembles include a saxophone ensemble, a mixed woodwind choir of flute, oboe and clarinets and a clarinet choir.
The MVC Kids
Directed by Amanda Grab and managed by Stephanie Podolec, this group is comprised of our youngest MVC members.
The MVC Youth Chorale
Directed by Giovanna Savoie, the Chorale features students in middle or high school.