Broadalbin-Perth Senior Named MVC 2008 Scholarship Winner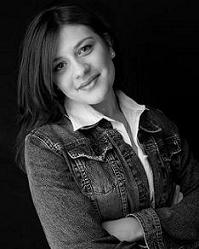 AMSTERDAM – Rhiannon LaCross, a 17-year-old Broadalbin-Perth High School senior, has been selected as Mohawk Valley Chorus' 2008 scholarship winner.
LaCross, who plans to major in musical theater at SUNY Cortland, will perform at MVC's classics concert at 7:30 p.m. Saturday, May 31, at Amsterdam High School. She will sing Stradella's Pieta Senore and Andrew Lloyd Webber's Unexpected Song.
The scholarship, awarded annually to a high school senior or junior for outstanding vocal ability, is worth $500 and may be used to further her musical education.
LaCross, the daughter of Ted and Lisa Bochenek, has been performing for years. She has been in the B-P Concert Choir for four years; the school's Vocal Ensemble for three; New York State Scholastic Music Association programs, including the 2007 All-State Women's Chorus. A year ago, she also performed at the Marcella Sembrich Opera Museum in Bolton Landing.
Besides singing, the Broadalbin teen-ager also plays a number of instruments -- the violin, clarinet, bass clarinet and piano – and has considerable acting experience. She participated in Fulton-Montgomery Community College's New Visions Theater and has performed at the Colonial Little Theater, the Glove Theater, Caffe Lena in Saratoga Springs, Cohoes Music Hall and the Mac-Haydn Summer Theater.
Currently, LaCross holds the title of Miss Central Region and will be competing in the Miss New York State contest in July. She was first runner up for the Miss Mohawk Valley title this year and won the overall talent competition in the 2008 Miss Fulton County contest.
While most of her time has been spent performing, LaCross has also been involved in a number of other school activities, including Varsity soccer and the Key Club.



Press Contact: Ellen Snyder, 374-6807